Everyone is artistic in some form or other. I know, I know you can't draw a straight line….but you don't have to.
Art takes many forms from cooking and baking, to woodworking, welding, interior design, sewing, crafting….almost anything you can think of. We all do something creative in our daily lives.
Learning to paint is just an extension of that creativity and has many benefits. Here are just a few.
**This page may contain affiliate links to products I have used or recommend. If you purchase something from this page, I may receive a small percentage of the sale at no extra cost to you. For more information click here.**
Benefits of Learning to Paint
Decrease Stress

Art therapy is a growing treatment for many mental and physical illnesses. One of the things it does is help you manage and reduce stress levels.

A study published in 2016 (Kaimal, Ray & Muniz,) showed that there was a reduction in cortisol levels (the stress hormone) after practicing some form of art for 45 minutes.

Entering your own little world of creativity and forgetting outside stressors for a little while is like a mini vacation for your mind.
Minimal Equipment

Painting requires minimal equipment and space. All you need is paint, a brush and a surface to paint on to get started.

You can build up your painting supplies over time and develop your own style and media preference. Painting is also a very portable pursuit and can be done just about anywhere.

I have mobility issues so I like the fact that I paint from my living room couch, a chair on my back deck or my studio depending on how I am feeling on that day.
Grow a Business

You can eventually develop your painting into a business, selling your paintings at local fairs, galleries and online.

Setting up a web site to sell your work and write about your painting process is actually a lot easier than you might think.

There are many YouTube tutorials to show you how to do this. You can eventually publish your own video tutorials and talk about your painting. 😊
Painting is Fun

Mixing paint, creating shapes and shadows, putting your imagination down on canvas and creating something beautiful is quite a fun process.

For sure there are frustrations when you can't get something to go quite right, but there is such a feeling of accomplishment when you finally achieve a finished project.

Painting is challenging but in a good way.
Make Someone Happy

Learning to paint creates the opportunity to give someone a personalized gift or preserve a memory. Painting a family member or much loved scene or a portrait of a beloved pet for someone is a very special gift that will be appreciated and cherished.

You can do paintings for yourself that will fit exactly with your décor or fit into an awkward space in your home.
Social Aspect

There is a social aspect in learning to paint. There are all sorts of artist groups, classes to take and painting retreats.

Painting and wine nights are also very popular right now. You can get together with a group of people and paint while enjoying a glass of wine.

You can also network with some wonderful artists online where you can learn and be inspired by others.
Encourage Your Children and Grandchildren

Art is an activity highly recommended for children to help brain development and improve creativity and problem solving. By learning to paint yourself, you can encourage the younger people in your life to enjoy art as well.

It is also a great activity to enjoy and have fun with children.
Painting as a Form of Meditation

Painting can be very meditative. Using brush and paint you can block out all the noise and stress of life and lose yourself in the creative process.

Pouring your emotions into your painting is a good way to express the thoughts and feelings that you have trouble saying out loud. I have a post about expressing emotions in your artwork that you might find helpful.
Improving/Preserving Mobility

This is actually the reason I began to paint. I read a lot of research on the benefits of art for people with neurological issues (I have Parkinson's). Every time you do something, it makes new connections in the brain.

Regular exercise helps keep the stiffness at bay but painting helps improve fine motor skills.

I have to adapt my techniques and even my painting style as time goes on but even that helps to keep my thought processes sharp and stimulates both hemispheres of the brain.
There are many more reasons to learn to paint and I am sure you have your own motivation to learn. There are thousands of websites and YouTube channels with tutorials for beginners.
Have some fun looking through them and finding the style and media that appeals most to you. And remember, anyone can paint, it just takes a bit of practice. 😊
Thanks for reading.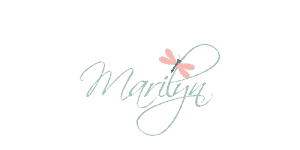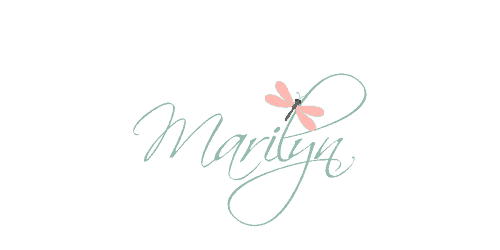 Other Posts You May Enjoy