Stock Photos
Using Photos From the Internet
I'm going to start this post by saying that you can't just download a photo from Google and use it in your artwork or blog.
These photos belong to other people and are not free to use. To do so would be a violation of copyright rules and leave you open to legal action.
But where do you get reference photos for your artwork or blog posts? That's were free stock photos come in.
**This page may contain affiliate links to products I have used or recommend. If you purchase something from this page, I may receive a small percentage of the sale at no extra cost to you. For more information click here.**
Reference Photos
Most artists will need a reference photo at some point. After all we don't all have a giraffe or polar bear living in our back yard that we can observe while drawing or painting (sigh). We also need photos to enhance our blog posts.
There are a lot of free stock photo sites out there. I have listed some sites that I have used in the past. Most have a Creative Commons Zero (CC0) licence, meaning that the photos are free to use for commercial or personal use without any attribution.
Please read the site rules carefully as a few have some exceptions. If in doubt, don't use the picture.
If you prefer to take your own photos, I have some tips on how to get good photos with little experience or equipment in this post.
I will also be updating this post so there will probably be more than 8 sites listed. If you have a favorite site for free or paid reference photos, please feel free to leave a comment below.
Free Stock Photo Sites
Pikwizard
Over 100,000 and growing completely free images over 20,000 of those are exclusive to Pikwizard so if you are looking for something different this is a good site to check out.
This is a well organized site that is easily searchable. Possibly my new favorite site. 🙂
PikWizard
Pixabay
Over 1.4 million royalty free stock photos and videos. The quality is good and the site is easily searchable.
Unsplash
Free stock photos licensed under the CC0 licence. No attribution required.
Pexels
Over 40,000 free stock photos with 3,000 added monthly. Most are licensed under the CC0 license.
Morguefile
Morguefile has been around since 1996. They use a different license than the CC0 license so please read their licence page before downloading. The site has over 350,000 beautiful images so worth the extra step.
StockSnap
High resolution images licensed under the CC0 license.
Gratisography
If you are looking for something a little out of the ordinary, this is a great site. All images are free to use for personal or commercial use.
Picjumbo
Free for commercial or personal use. However, some of the photos have logos which need to be given attribution if you use these. You can avoid these photos or crop the logo out of the picture.
Styled Stock
These are feminine stock photos, free for commercial use. However, like Picjumbo, some images contain logos that will require attribution.
If you are interested in learning photography so you can take your own awesome reference photos, CreativeLive has some great photography courses. You can learn everything from how to use a camera to how to style your photos. Check them out here. Photography Starter Kit Classes at CreativeLive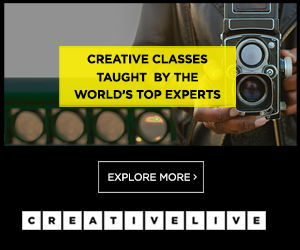 These are just a few of the free stock photo sites available on the web. There are many paid sites out there as well. Some of these paid sites have much higher quality images but a lot are very pricey.
The best inspiration for your art often comes from photos you take yourself, but since that is not always possible, make use of what the web has to offer.
Thanks for reading.