8 Simple Tips to Photograph Your Art
Always photograph your art, even if you are only saving it for posterity. Accidents can happen to your artwork so having a good photographic record of your work is essential.
First impressions are important and a photograph of your work is usually the first thing a viewer or buyer will see so make it good. Here are some simple tips to help you photograph your art.
You don't need a huge budget, fancy, expensive camera or a lot of photography knowledge to get started.
**This page may contain affiliate links to products I have used or recommend. If you purchase something from this page, I may receive a small percentage of the sale at no extra cost to you. For more information click here.**
1. Snap First, Frame Later
Got your favorite varnish and a terrific frame? Great, put them away for a day or two. Always photograph your work before you varnish or frame it.
Varnish and framing glass can produce reflections and glare that will show up in your photo and distort the image and colors. You can end up with bright spots or reflections that you don't want.
Photograph your art work as soon as it dries before moving onto the finishing process.
For tips on how to varnish your artwork see this article on How To Varnish Acrylic Paintings.
2. "Beautiful Sunsets Need Cloudy Skies…" Paulo Coelho
A quote by one of my favorite authors, this holds true for beautiful photos as well. Clouds act as a diffuser making the light appear to come from all angles instead of one specific point.
Photographing your work outside when possible is the best way to get a true picture. The colors in your artwork are not influenced by artificial light when you photograph your painting outdoors.
3. Don't Flash Your Art
Turn off the flash on your camera. Using a flash can cause all sorts of issues such as color wash out, reflections and bright spots. Take your photos where there is sufficient natural or artificial light.
Use daylight bulbs in dark areas of your home or studio. Try and take your photos in the early morning or early evening when the light is good but not too intense to wash out your photos or give you glare.
4. Use A Good Camera
Your cell phone is OK for taking in-progress photos for posting to social media, but not so great for producing photos for quality prints or submissions.
You need a digital camera that you can adjust to meet your needs. Good cameras are expensive, so if you are on a budget borrow one and start saving your lunch money.
A good camera is an investment in your art biz. The best camera to start with is a 35 mm digital camera that has a resolution of at least 14 megapixels.
If you can get one that has RAW + (Large) JPEG format, you will get the best color information and ultimately the best print.
I started out with this one. They are pricey, so check around and see if you can find a good used one to start with.
5. Read
Having access to a good camera is great, but if you don't know how to use it you may as well have your four year old nephew take your photos.
I know, reading a manual is like watching cement dry (I would have said paint, but artists watch paint dry frequently 🙂 ) but to get the most out of your expensive piece of equipment you need to know how it works.
There are also lots of YouTube videos and photography websites that give you great information about all kinds of photography.
6. Get Set
If you are setting up your photo shoot indoors, have your artwork positioned at an angle of 45 degrees from the light source to avoid glare.
If you can afford it, a couple of diffused lights set at 45 degree angles on either side of your art will work well too.
Set your artwork against a white background and make sure it is straight and not leaning in any way to avoid distortion.
Set the camera parallel to the artwork on a tripod if possible. If you don't have a tripod, set your camera on a table or a stack of books to get the camera parallel.
7. Shoot
Adjust the white balance on your camera or use the auto setting. Set your zoom so that the artwork is framed with no distortion.
A good place to start is mid zoom and then move the camera closer or further away.
Frame your art in the center of the view with a slight border of white all around so you have room to edit your photo later.
Take multiple photos and then check them on your computer before you dismantle your set up. You may need to adjust the camera settings or angle further to get a better shot.
8. Edit
Once you have the best photo of your artwork its time to make it better.
Use Photoshop or a free online photo editor like Gimp to crop the picture and adjust the color and tone of your photo.
Use these editors to remove any glare or dust spots that might have accidentally appeared on your photo.
You can also resize your photo to fit upload requirements if necessary. Save copies of your photo in a file or thumb drive so you will always know where to find one if you need it.
Bonus Tip
Photograph and edit your artwork in batches. That way you don't have to repeat the time consuming set up process or find frequent blocks of free time to take photos.
Wait until you have several pieces of work done and ready to photograph. You could also collaborate with a fellow artist and share the setting up and photographing.
I hope these simple tips will help you to get the best photograph of your artwork. There are many great tutorials on line that go more in-depth, or you might consider a photography class to get the most out of your camera.
Either way, these tips should give you a good start. Happy shooting!!
Thanks for reading.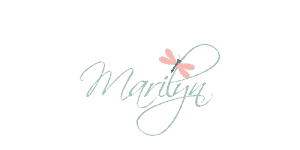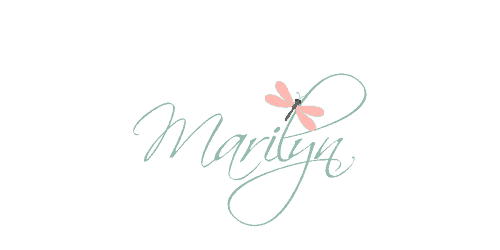 Related Posts You May Enjoy